21st Ce​ntury Careers in Environmental and Sustainability Fields
Sustainability and environmentalism are growing mega-trends that will offer "ahead-of-the-curve" careers. Indeed, corporations are interested in having competent and well-trained employees able to implement cleaner production processes, enhance corporate social and environmental responsibility, supervise environmental compliance management, or serve as spokespeople that can explain corporate efforts of sustainable production and products. Graduates from our program will be able to garner these positions. They will also be well-positioned to contribute to Kentucky's economy and have the skills to tackle KY's environmental problems. The online Graduate Certificate in Applied Environmental and Sustainability Studies prepares graduates for positions in the corporate, government, and non-governmental worlds as a sustainability manager, corporate sustainability specialist, or one of many other fast growing environmental and sustainability professions.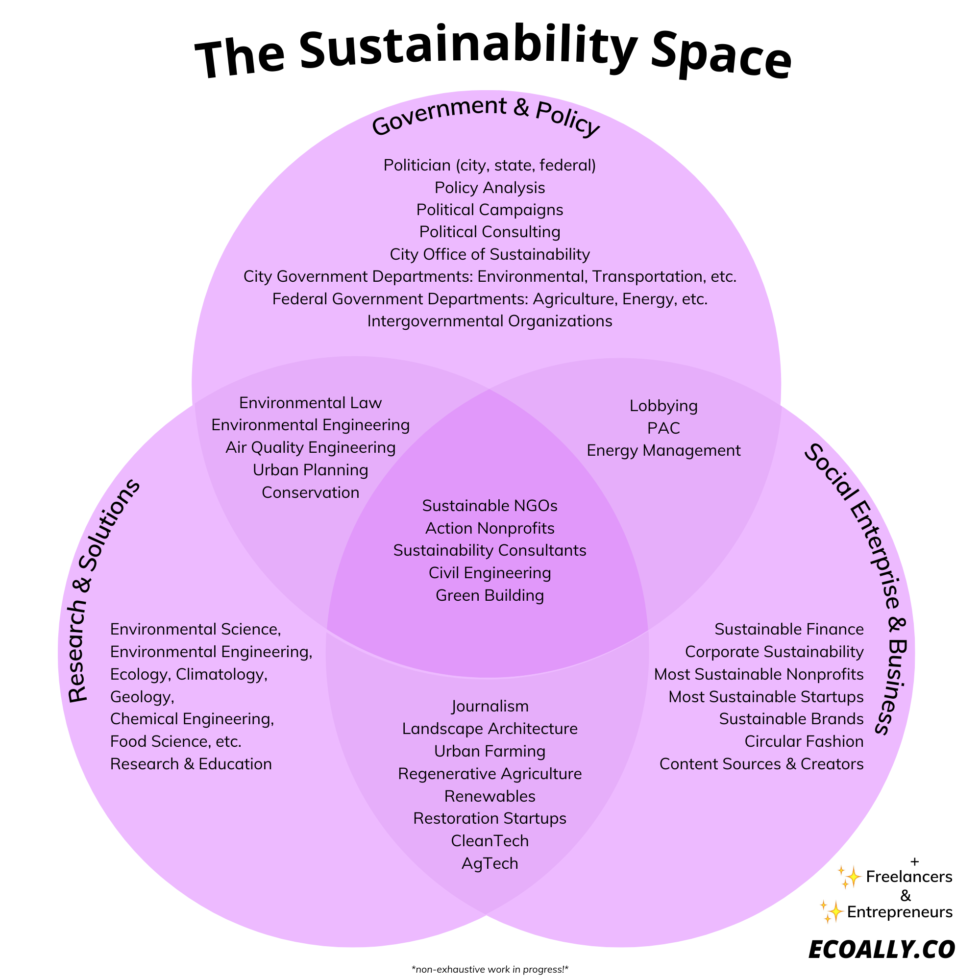 ---
According to Burning Glass and the Bureau of Labor Statistics, a Sustainability Specialist may anticipate a median annual salary of $70,874, with 75% in this job title earning over $55,188/year and 25% in this job earning over $89,239/year.
---