By Carl Nathe, Michele Sparks
The 2013 Kalam Scholars Conference for Indian Business and Economic Research recently hosted by the University of Kentucky's Gatton College of Economics is drawing rave reviews from participants and observers.
"Dr. M.S. Viji and (former Gatton) Dean D. Sudharshan showed great vision when they conceived the India studies program several years ago," said Dave Blackwell, dean of the Gatton College. "India is an emerging economic power, and it is important that we explore through our scholarship how best to strengthen economic ties between the U.S. and India. This first Kalam Scholars conference is an important step in this process and represents a tangible impact of Dr. Viji's philanthropy in establishing the program."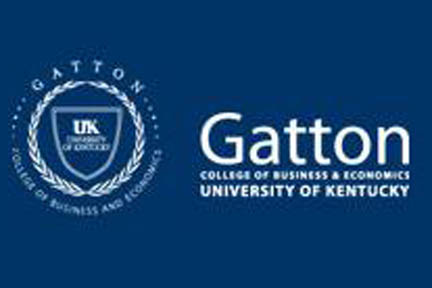 The conference is an outgrowth of the The A.P.J. Kalam India Studies Research Program, funded through a generous gift from Viji, a Lexington physician. The program supports research in the Gatton College examining the country of India's role in international commerce, as well as providing the opportunity for intellectual interaction between scholars in India and here at UK.
Rohini Somanathan, a development economist at the Delhi School of Economics and one of the visiting scholars at the conference, reported on her research examining how the banking sector in India is attempting to deal with problems of poverty and inequality impacting her nation's economy.  "The exchange of ideas at this conference provided some wonderful business perspectives," Somanathan said.  "It gets everyone thinking about things in new and different ways."
Mukta Kulkarni, an expert in organizational behavior and human resource management at the Indian Institute of Management in Bangalore, praised the collaborative spirit of the conference.  "The interconnectivity of the global economy today truly makes it 'a small world,'" Kulkarni said.  "The ability to be in the same room with faculty from the Gatton College and share information in a seminar-type environment is wonderful."
Viji, who attended all of the sessions, was enthused by what he saw and heard.  "This conference is enabling Kentucky to learn more about India and vice versa. The scientific research resulting from this program not only informs people from a global business perspective, but also educates people about more subtle aspects of international relationships, such as adapting to cultural differences and the like."
One of the Gatton faculty members who presented at the conference is Daniel Halgin, assistant professor in the Department of Management and part of LINKS, the International Center for Research on Social Networks in Business.  "This conference has laid the groundwork for future collaborations between scholars here at UK and scholars in India," said Halgin.  "For instance, Professor Kulkarni and I just met yet we already are planning a meeting in India later this month to discuss the possibility of working together on a new research project.  I'm grateful to the Kalam India Studies Endowment Fund for supporting these collaborative activities."
Another presenter, Gatton College Professor of Economics Jenny Minier, said the conference covered a wide range of topics, all centered on the vibrant, fast-growing Indian economy.  "It was an excellent opportunity to interact with two well-known scholars from India and learn about their research. The comments I received from conference participants on my presentation were very helpful and will help shape this research moving forward," Minier said.
And a third presenter from UK, Gatton Endowed Professor Krish Muralidhar, Department of Finance and Quantitative Methods, added, "It was a great opportunity to listen to a wide range of interesting and important topics from a diverse group of U.S. and Indian researchers in an intimate setting."
The conference coordinator, Gatton Endowed Professor and director of UK's Center for Business and Economic Research, Chris Bollinger, came away very encouraged by the gathering. 
"My goal for the conference was to have researchers from the Gatton College interacting with each other and with outstanding scholars from India about important research questions focused on the Indian economy and business practices," Bollinger said. "I think we all learned a lot from each other and it was exciting to be a part of that. This dialogue definitely set a positive tone for continuing research collaboration and analytical discussion."