On September 28, 2021, the University of Kentucky inducted 27 former students into the 2020 Hall of Distinguished Alumni. The alumni are being honored for their meaningful contributions to the Commonwealth, nation, and the world. The prestigious event, held every five years, was postponed last year due to pandemic restrictions.
The 2020 inductees include William E. Seale ('63),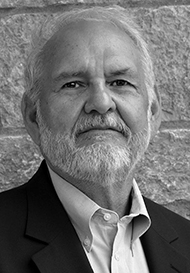 who earned a B.A. in Chemistry, as well as an M.S. and Ph.D. from the UK College of Agriculture, Food and Environment. William Seale of Annapolis, Maryland, and Key Largo, Florida, is a partner in the ProFunds Group. As chief investment officer, he developed the financial models and investment techniques that direct the investments of the over 200 ProShares and ProFunds. Seale is a professor emeritus of finance at George Washington University, where he had been chairman of the Department of Finance and senior associate dean of the business school. He also was engaged in a consulting and expert witness practice through his firm, Financial Markets Group Inc. Seale was a commissioner on the Commodity Futures Trading Commission, worked as government relations vice president for a New York futures exchange and was a senior legislative assistant to U.S. Sen. Walter D. Huddleston.
To read full bios of this year's inductees, visit www.ukalumni.net/s/hall-of-distinguished-alumni.
With the addition of the 2020 honorees, the total number of alumni honored to date is 333, since the hall was created in 1965. To learn more about the Hall of Distinguished Alumni and previous inductees, visit www.ukalumni.net/s/hall-of-distinguished-alumni.