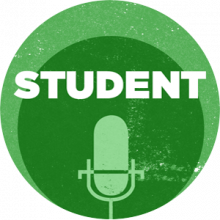 English undergraduate Jeremy Puckett is finishing his first novel, Black Bottom Hollow. Puckett recently sat down with Cheyenne Hohman to discuss the writing process, his inspiration for writing, and different avenues for publishing. 
This podcast was produced by Sam Burchett.
This work is licensed under a
Creative Commons Attribution-NonCommercial-ShareAlike 3.0 Unported License
.