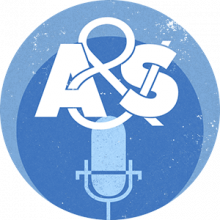 On February 6, 2014, the UK Student Activities Board hosted a reading featuring the Affrilachian Poets as part of a celebration of Black History Month. The poets, representing their publication Pluck! the Journal of Affrilachian Arts & Culture, each read a selection of their work individually.
Frank X Walker is a founding member of the Affrilachian Poets, a professor at UK, and Kentucky's Poet Laureate. He has published six volumes of poetry, the most recent of which (Turn Me Loose: The Unghosting of Medgar Evers) won a NAACP Image Award. Here, he shares poems from a new collection he is currently working on.
This podcast was produced by David Cole.

Pluck! Poets: Frank X Walker, February 6th 2014 by UK College of Arts & Sciences is licensed under a Creative Commons Attribution-NonCommercial-ShareAlike 4.0 International License.