by Ann Blackford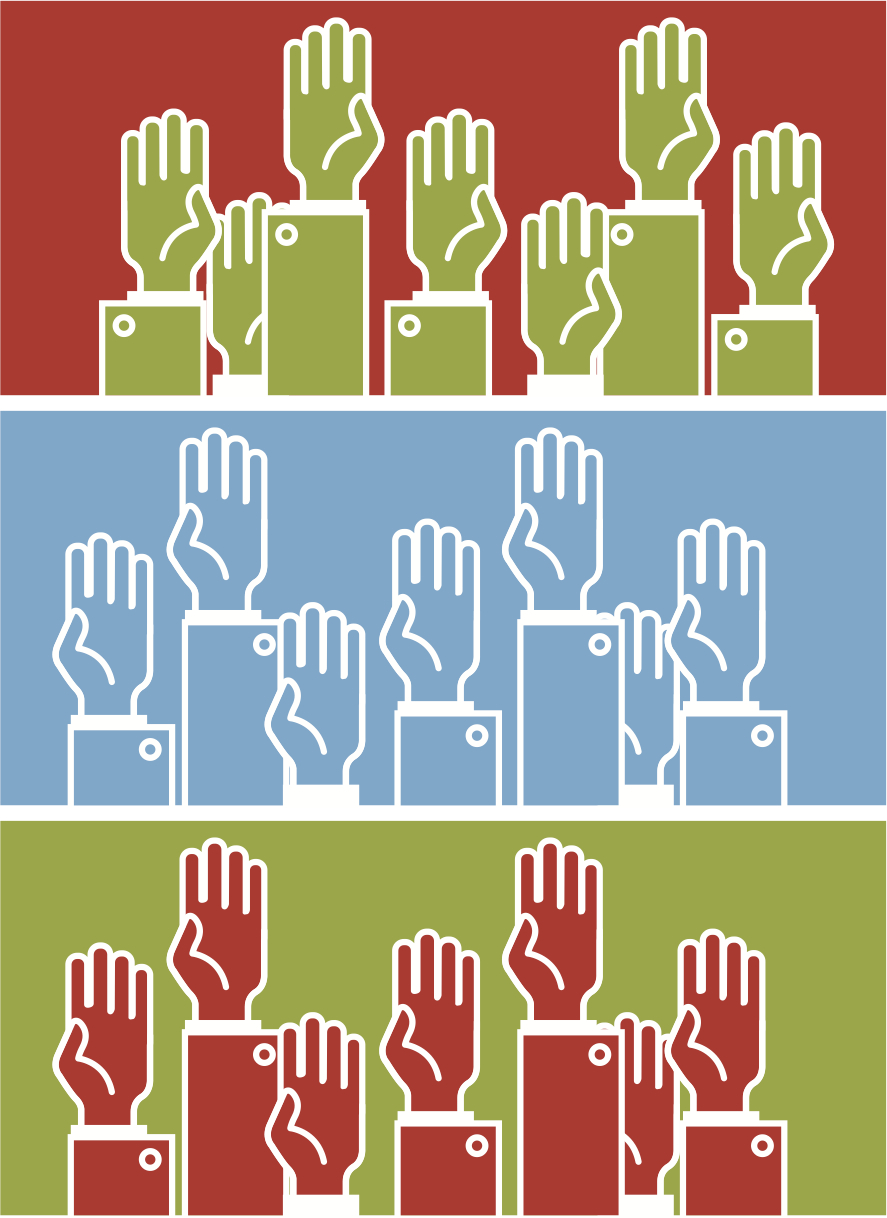 (Dec. 4, 2013) — A state Senate candidate forum will be held from 11 a.m. to 1 p.m. Thursday, Dec. 5, in the Cats Den at the University of Kentucky Student Center.
A special election to replace Kathy Stein in the 13th state Senate District, which includes UK and downtown Lexington, will be held Tuesday, Dec. 10.
"If you enjoyed Constitution Day at UK, you'll love this forum," said Buck Ryan, director of the Citizen Kentucky Project of UK's Scripps Howard First Amendment Center in the College of Communication and Information and whose Honors Program class, "Citizen Kentucky: Journalism and Democracy," is organizing the event. "Come for two minutes or two hours, and be sure to pick up the voters guide."
The students held a mock debate in class as they studied the campaign websites and news coverage about the candidates, which include: Republican Michael Johnson, a minister and founder of Hands On Ministry serving youth groups and others; Independent Richard Moloney, a retired commissioner who served as a seven-term city council member; and Democrat Reginald Thomas, an attorney and Kentucky State University professor.
"The candidates are a case study in history-making diversity," Ryan said. "Either Lexington will elect its first African-American state senator in Thomas or Johnson, or its first independent who is deaf in Moloney."
The candidates' profiles prompted the event organizers to reach out to the Martin Luther King Center, the Black Student Union, UK's Disability Resource Center, the National Association of Black Journalists' student chapter and other campus groups focused on diversity.
The winner will serve until 2016, or the remainder of the term for Stein, who left the Senate when she was appointed a Fayette Circuit Court judge by Gov. Steve Beshear. She is now serving in family court.
Download a Young Voter's Guide here.