Location:
tinyurl.com/springspeaker4
Speaker(s) / Presenter(s):
Christina Cedillo
Date: 04/14/2023 - 02:00 pm
Location: Zoom (https://tinyurl.com/springspeaker4)
Speaker(s) / Presenter(s): Christina V. Cedillo
This is the fourth speaker for the Committee on Social Theory's Spring 2023 Speaker Series on the theme of Debility and After/ Alterlives: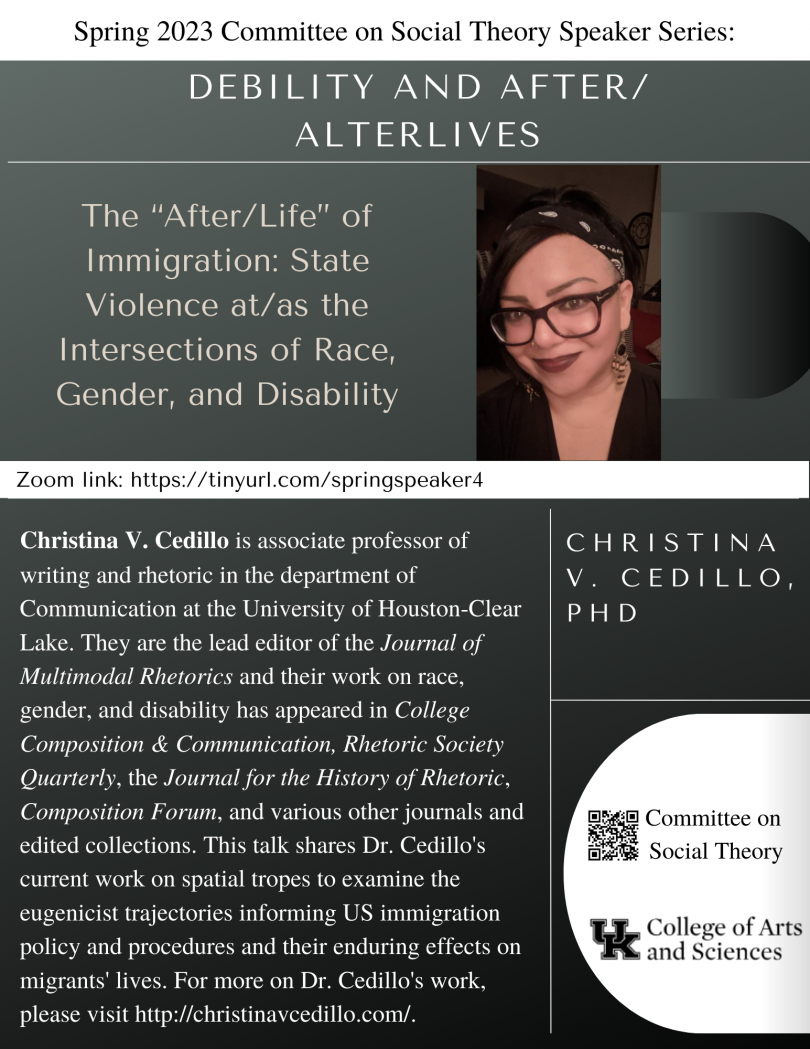 Christina V. Cedillo is associate professor of writing and rhetoric in the Department of Communication at the University of Houston-Clear Lake. They are the lead editor of the Journal of Multimodal Rhetorics and their work on race, gender, and disability has appeared in College Composition & Communication, Rhetoric Society Quarterly, the Journal for the History of Rhetoric, Composition Forum, and various other journals and edited collections. This talk shares Dr. Cedillo's current work on spatial tropes to examine the eugenicist trajectories informing US immigration policy and procedures and their enduring effects on migrants' lives. For more on Dr. Cedillo's work, please visit http://christinavcedillo.com/.