Video by UK Public Relations and Marketing
By Gail Hairston, Jenny Wells, Amy Jones, and Kody Kaiser
Gerald Smith has spent a lifetime studying the nation's African-American leaders, including the formative years of the Rev. Martin Luther King Jr.
The Lexington area will celebrate the Martin Luther King Jr. holiday Monday, Jan. 21, with a march and program featuring Jeff Johnson.  Register here to take part in the Martin Luther King Jr. Day of Service Challenge, or visit here for more information about the day's events.
As co-editor of "The Papers of Martin Luther King Jr.: Advocate of the Social Gospel, September 1948-1963 Volume VI (2007)" Smith studied the unpublished sermons of the young minister before King became the most revered Civil Rights leader in the history of our nation.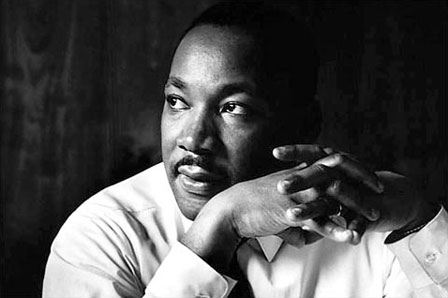 As the University of Kentucky associate professor of African-American history tells the tale, it all started in 1997. "I had called … Claiborne Carson, who was the senior editor of the King Papers project based at Stanford" and learned that his friend had just acquired the never before published sermons of the young minister, found in the basement of Coretta Scott King's home. Carson immediately asked Smith to "come on board and be one of the volume co-editors."
"I hesitated," said Smith, "and eventually got involved." He joined the other editors who worked on the project, analyzing the sermons and other papers that King wrote between 1948-1962. "Of all the works that had been done on King," he said, "no one had ever had access to this material. Our responsibility was to select the sermons and provide annotations."
The collection included King's sermon sketches, sermon outlines, letters from Mrs. King that she shared from before they were married.
"I literally had the opportunity to walk in Dr. King's academic footsteps," Smith said. "Not only was it his sermons, but it was also his course papers. He had made annotations in the books that he had purchased, so we could go through those. Anything I wanted to see of King's was available.
 "It is amazing to see a young Dr. Martin Luther King Jr. before he becomes this national figure,  to see what he was thinking, to see the evolution of his own theology. All of that was mind boggling."
Photo credits: Flip Schulke