By Victor Allison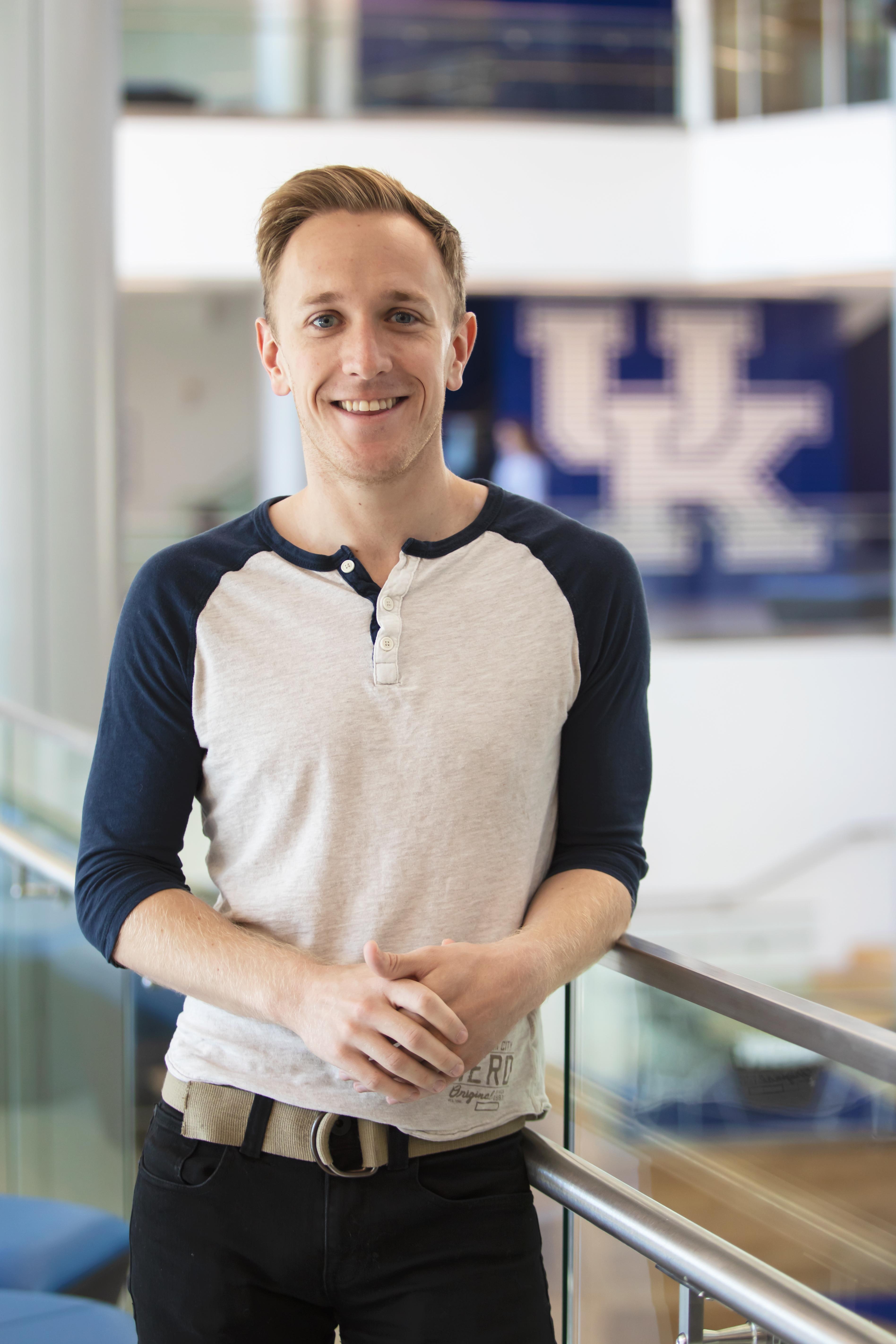 Education is often described as a journey. Those who decide to pursue higher education often find themselves experts on subjects dramatically different from where they began, and, in the case of Jacob Neely, thousands of miles away.
Neely grew up in Las Vegas, Nev. "We used to call the University of Nevada, Las Vegas, the university of never leaving Vegas. So I chose to go to the University of Nevada (in Reno)." There, he studied political science and Spanish as an undergraduate and also received his master's degree in foreign language and literature. Neely made the journey to the University of Kentucky in the fall of 2014 to begin his doctorate.
"I came here because I needed to do a Ph.D. to be successful in my field and I stayed because the professors kept my interest and guided me toward my passion," Neely said. "Our Hispanic Studies Department is well-known for a reason. The faculty care deeply about their graduate students and constantly go to bat for us. They also care deeply about the economic success of their graduate students and the mentors in the Department are just fantastic. My whole experience here has been unbeatable."
Unsure of where his studies would lead him, Neely was ensnared by curiosity after reading the Codex Florentine, an early post-conquest Aztec manuscript. "I was fascinated by the indigenous language. I wrote a paper about the Aztec mythology described in the document and how the Spaniards interpreted it," he said. "Then I learned about the Nahuatl language program."
Nahuatl, spoken as a first language by more than 2 million Mexicans and Central Americans, is an indigenous language whose legacy is fast becoming a subject of in-depth research. "So I learned to speak it," explains Neely, "and I noticed that the field is top-heavy in colonial studies. So I study the contemporary representation of Nahuatl people and indigenous people in Mexico."
Neely wrote his dissertation on how indigenous artists are challenging Mexico's national identity. "In Mexico, they define the national identity as half indigenous and half European," he said. "They portrayed it in film festivals and in literature, and that's how they sold Mexico to the rest of the world as a legitimate nation-state with its own unique identity."
Indigenous peoples are now using the same networks - film and literature - to question that national identity, Neely said. "The people are asking, 'If Mexico is half indigenous, why is the government allowed to disproportionately seize indigenous land and marginalize indigenous people?'."
One recent example of this trend is Alfonso Cuarón's movie Roma (2018). "He got a few indigenous actresses to play major roles. That was a big deal," Neely said. "Yalitza Aparicio was the first indigenous woman nominated for an Oscar, which broke through some barriers."
"In texts, indigenous people used to be represented as side characters that didn't talk very much and were heavily stereotyped, mostly to show the identity of the country rather than serve a significant role," Neely elaborates. When it comes to the lack of indigenous agency in media, Neely explains, "I chalk a lot of that up to the education gap. A lot of the communities are on land that no one wants, so they don't send a lot of government programs out there. They don't have many schools. Most of them live agricultural lifestyles and written literature is not part of the culture. So, as they've bridged the education gap, they've emerged onto the literary scene. They're still very marginal, but growing."
Calling attention to the marginalization of indigenous peoples using worldwide media is the goal of these progressive artists. "When they do it internationally, they build a larger base of support resulting in more pressure on the government to change their policies," Neely said.
Since receiving his doctorate this past May, Neely is working on several projects including a proposal to turn his dissertation into a book and an article on the Netflix reality series Made in Mexico (2018). He has recently been hired by St. Mary's College of Maryland as a Visiting Assistant Professor of Spanish. His journey, from Las Vegas to Lexington, from Spanish to Nahuatl to indigenous representation in media, has been a lifelong quest for scholarship and justice. He wants media to represent the wide diversity of indigenous voices, make fewer generalizations and take their political concerns more seriously.
"There's not exactly solidarity among all indigenous people. We're talking about many different ethnicities in Mexico and at least 32 languages with a lot of separate dialects. When they all agree on something, something's going very wrong. Universally, it means that the government's doing something to all of them that they don't want," he said. "Lately, they're kind of agreeing with each other. So we need to listen."