By Sarah Geegan
The UK Appalachian Center will sponsor an event honoring the contributions of Kate Black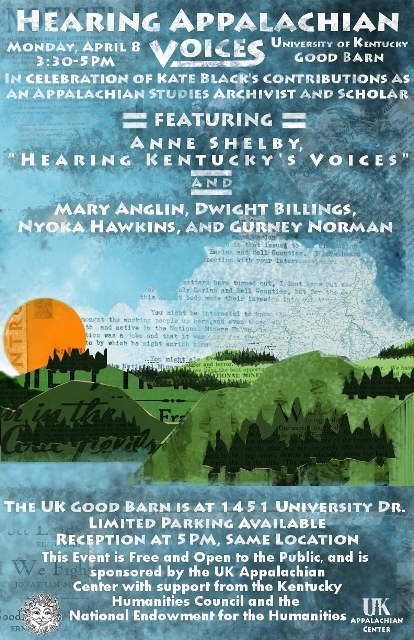 as an Appalachian Studies archivist and scholar who retired from the UK library faculty in January. The event will take place from 3:30-5 p.m. Monday, April 8, at the University of Kentucky Good Barn.
Several distinguished scholars will speak at the event, including Anne Shelby, an Appalachian writer; Dwight Billings a UK professor of sociology; Mary Anglin a UK associate professor of anthropology; and Gurney Norman a UK associate professor of English, will read from his work, and Nyoka Hawkins.
UK Libraries Dean Terry Birdwhistell and College of Arts and Sciences Dean Mark Kornbluh will speak; afterwards there will be a reception of locally produced food prepared through UK's catering service with the support of College of Agriculture faculty advice.
The event is free and open to the public, and is sponsored by the UK Appalachian Center with support from the Kentucky Humanities Council and the National Endowment for the Humanities.