In the rise of the US carceral state, Appalachia has become a pivot point of the prison boom. Central Appalachia is home to 16 prisons, 12 of which have been built in just the last three decades during the most accelerated period of mass incarceration. There are eight prisons alone in Eastern Kentucky. At the same time, the region has been home to visionary abolitionist organizing including the ongoing campaign to halt the building of U.S. Penitentiary – Letcher.   
The Commonwealth Institute for Black Studies invites you to a virtual conversation with Dr. Judah Schept author of Coal, Cages, Crisis: The Rise of the Prison Economy in Central Appalachia (NYU Press 2022) and Dr. Ruth Wilson Gilmore to consider the interplay between carceral developments, racial capitalist crises, and the conditions of possibility for making abolition geographies.   
Sponsored by the University of Kentucky Commonwealth Institute for Black Studies, the Gaines Center for the Humanities, the Appalachian Center & Appalachian Studies Program, and the Department of Geography.  
Tuesday February 28, 5-6:30pm via Zoom (register in advance here).  
Graduate Student Lunch w/Judah Schept at noon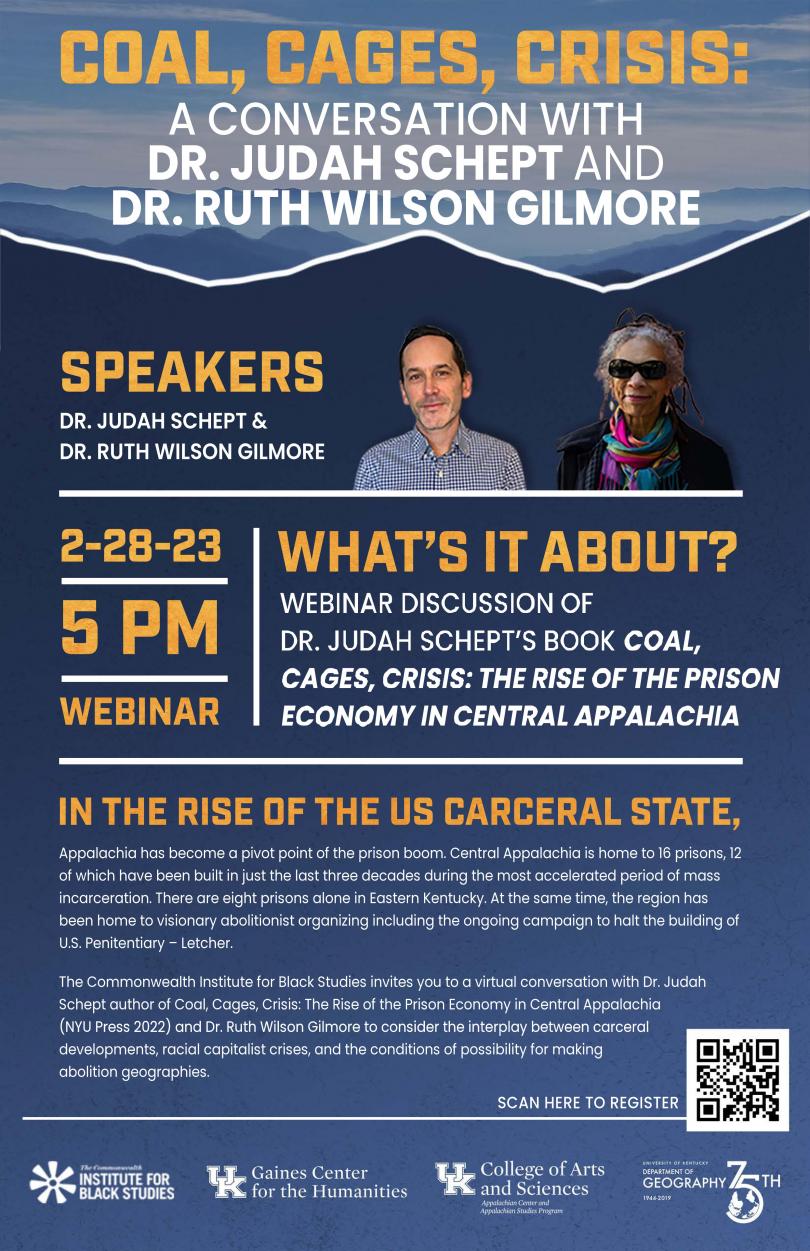 Type of Event (for grouping events):