Location:
Harris Ballroom, Gatton Student Center
Join us for the Kentucky Appalachian Arts & Culture Festival co-sponsored by the Student Activities Board.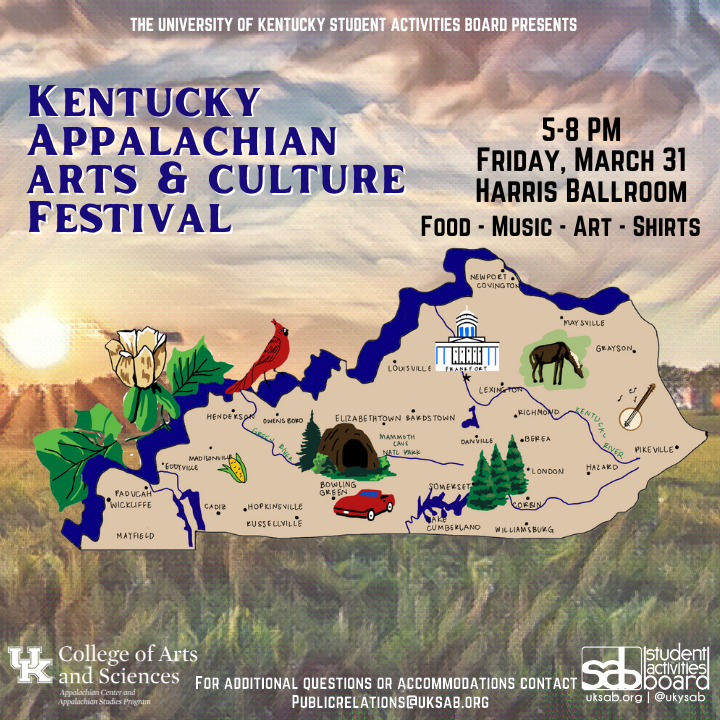 Y'all means ALL and we want all of you at the KY Appalachian Fest! The Appalachian Center and SAB are partnering to bring to campus a festival of foods, art, music, and more to represent Kentucky/Appalachia's Heritage. Grab a FREE t-shirt while supplies last, March 31st from 5:00-8:00 pm
Kentucky Appalachian Arts and Culture Festival is an event where UK students can experience different types of foods, art, music, etc. that make up Kentucky's/Appalachia's Heritage.
Type of Event (for grouping events):