Location:
John Jacob Niles Gallery, Little Fine Arts Library
Speaker(s) / Presenter(s):
Many Mountains Fall Festival
We're excited to host the Malina Brothers! An extraordinary fusion of Bluegrass and Baroque music from the Czech Republic.
In 2010 the three Malina brothers, namely banjo player Luboš (oftheaward-winning "Czechgrass" group Druhá tráva), guitarist Pavel, and violinist Josef, formed their family band Malina Brothers, which was eventually joined by Pavel Peroutka on double bass. All four "Brothers" are natives of Náchod, a city on the Czech-Polish border. They have toured extensively in the USA, as well as on domestic and European stages, and they have collaborated with Czech and international musicians such as Peter Rowan, Charlie McCoy, Béla Fleck and others. The Malina Brothers honour their musical connections to the Eastern-Bohemian Bluegrass and "Tramping" traditions, which were their main influences during the stark years of the Communist regime. The three Malina brothers eventually developed their own, unique musical style based on their listening to American Country and Bluegrass recordings (which would occasionally make their way into Czechoslovakia through the Iron Curtain), combined with the musical influences of the local "Tramping" movement, Eastern European Folklore, and Classical music.
On their latest album, "Baroquegrass 1721-2021" the Malina Brothers introduced a fusion of Bluegrass and Baroque music with a series of original arrangements, creating a brand new musical style: Baroquegrass https://www.youtube.com/watch?v=3mzW_9QWAtE
This event is part of the Many Mountains Fall Festival, check out our full calendar for other events!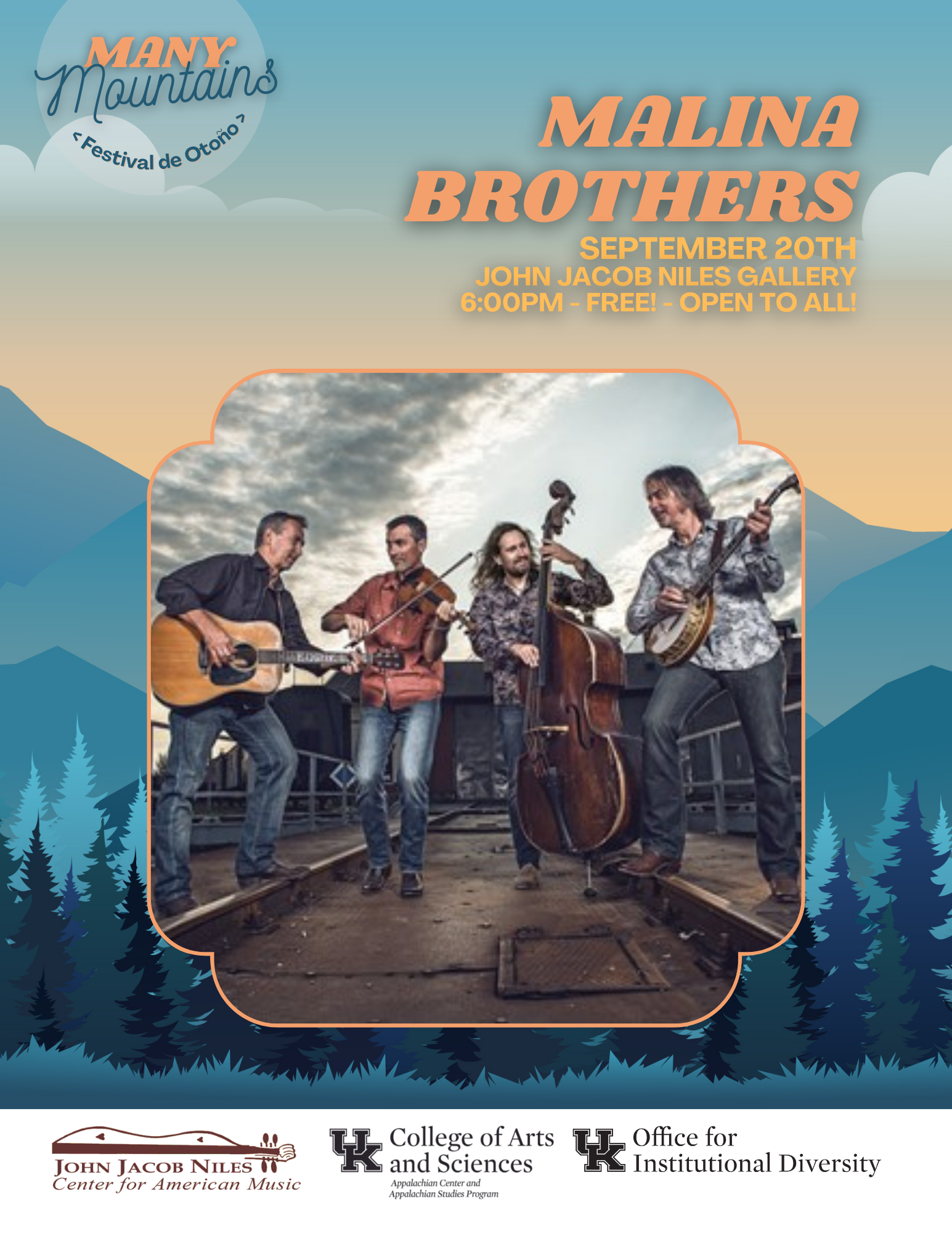 Type of Event (for grouping events):