SWAP: Sharing Work on Appalachia in Progress
Date:
11/27/2018 -

12:00pm

to

1:30pm
Speaker(s) / Presenter(s):
Emma Kiser & Julia Miller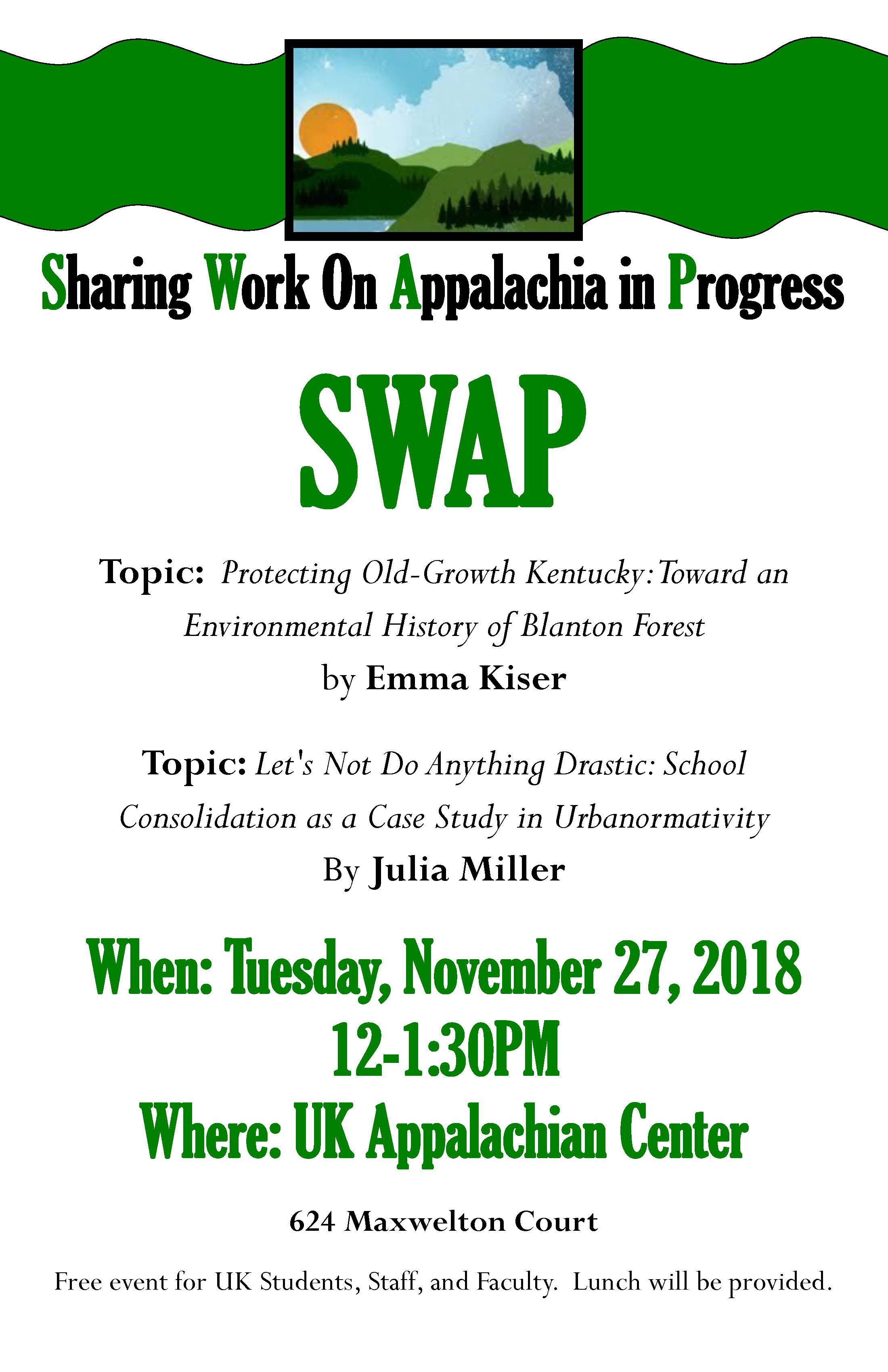 Our second and third SWAP (Sharing Work on Appalachia in Progress) presentations were held on November 27, 2018 12PM-1:30PM at the UK Appalachian Center. Emma Kiser's presentation "Protecting Old-Growth Kentucky: Toward an Environmental History of Blanton Forest," and Julia Miller's presentation, "Let's Not Do Anything Drastic: School Consolidation as a Case Study in Urbanormitivity" were very interesting and caused many thought provoking questions from those in attendance. Both Kiser and Miller are recipients of Appalachian Center's Eller & Billings Student Research Award, an award given to studnets who are focused on furthering the conversation of sustainability in the Appalachian region. UK faculty, staff and students enjoyed a catered meal from The Simple Greek. We look forward to our next set of SWAP presentations coming in Spring 2019, and hope you will join us!
Type of Event (for grouping events):