Location:
UK Appalachian Center
Speaker(s) / Presenter(s):
Shaunna Scott, Ph.D.
UK Appalachian Studies Director and Professor of Sociology, Dr. Shaunna Scott will present her work as a recipient of a UK Appalachian Center 2015 Eller Billings Mini Grant on Wednesday, November 18, 2015 from 12 p.m. to 1:30 p.m.  This SWAP (Sharing Work on Appalachia in Progress) Event is free, and students, faculty, and staff are welcome and encouraged to attend!  Dr. Scott's talk is entitled From Collaboration to Network Analysis: A Viable Option to Assist a Community in its Post-Coal Development.  The event will be held at the UK Appalachian Center, 624 Maxwelton Court, and lunch will be provided.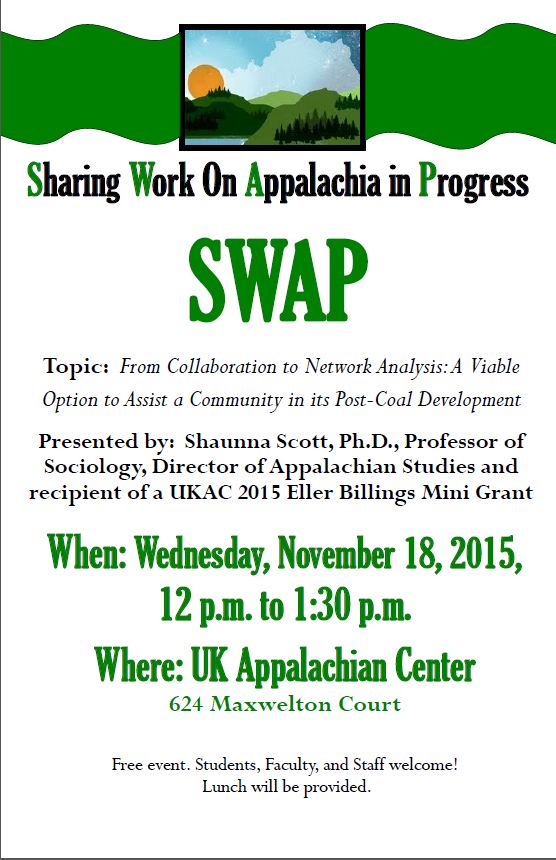 Type of Event (for grouping events):