SWAP: Sharing Work on Appalachia in Progress
Date:
04/16/2019 -

12:00pm

to

1:30pm
Speaker(s) / Presenter(s):
Kahyah Pinkman & Marianne Kongerslev
Type of Event (for grouping events):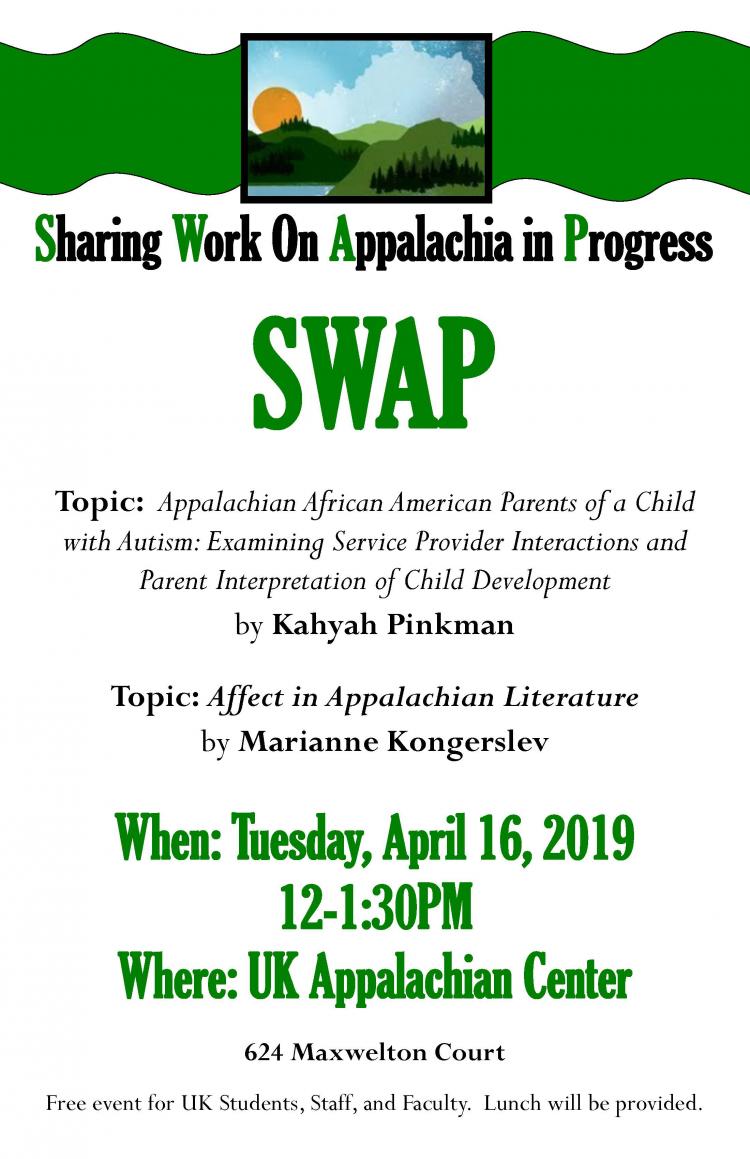 Join us for a SWAP (Sharing Work on Appalachia in Progress) presentation Tuesday, April 16, 2019 12-1:30PM at the UK Appalachian Center. 2018 UK Appalachian Center Eller & Billings Student Research Award recipient, Kahyah Pinkman (School Psychology) will present "Rural African American Parents of a Child with ASD: Examining Service Provider Interactions & Parent Interpretation of Child Development." Dr. Marianne Kongerslev, UK Appalachian Center's current visiting scholar and Assistant Professor of Anglophone literature and cultural studies at Aalborg University in Denmark, will share her presentation "Affect in Appalachian Literature" with us as well. This is a free event open to UK students, faculty and staff. Lunch will be provided.