Kentucky Humanities presents Astronaut Story Musgrave in conversation with Kris Kimel

Gatton Student Center at the University of Kentucky - Worsham Theatre

160 Avenue of Champions, Lexington

About the event

To culminate its 50th anniversary celebration, Kentucky Humanities, in partnership with The University of Kentucky's Cooperative for the Humanities and Social Sciences (A&S) and Space Tango, will host space pioneer Story Musgrave and Space Tango co-creator Kris Kimel. The duo will discuss Dr. Musgrave's illustrious career and life experiences as well as the trajectory of the space program across the years, where it is now, and where it's heading especially in light of Space Tango's Humanity in Deep Space initiatives.

About the presenters

Dr. Story Musgrave, is an American physician, a retired NASA astronaut, an author, a public speaker and consultant to both Disney's Imagineering group and Applied Minds in California. In 1996, he became only the second astronaut to fly on six spaceflights (spending a total of 1,281 hours, 59 minutes, 22 seconds on space missions) and he is the most formally educated astronaut with six academic degrees. Often called the "Dean of NASA," including earning his M.S. in physiology and biophysics from the University of Kentucky, Musgrave is the only astronaut to fly aboard all five space shuttles and he participated in the design and development of all space shuttle extra-vehicular activity equipment, including spacesuits, life support systems, airlocks, and Manned Maneuvering Units. He is the recipient of numerous awards and honors including induction into the International Space Hall of Fame.

Kris Kimel is the Founder of Humanitiy in Deep Space, a new initiative exploring the challenges and hard problems facing humans as we transition to deep spacefaring species. He is also the Co-founder of the growing commercial company Space Tango. Previously Kimel was President of the Kentucky Science and Technology Corporation and founded the IdeaFestival, an international event centering on innovation, discovery, and creative thinking across different disciplines. He holds bachelor and masters' degrees from the University of Kentucky.

About the partners

This event is a collaboration between Kentucky Humanities, Space Tango and the Planetary Society, and the A&S Cooperative for the Humanities and Social Sciences at the University of Kentucky.

Event free of charge, but reservations required.

 
Here is the reservation link:  https://www.eventbrite.com/e/221036745857
Here is the link to the event page:  https://kyhumanities.org/about-us/50th-anniversary/anniversary-events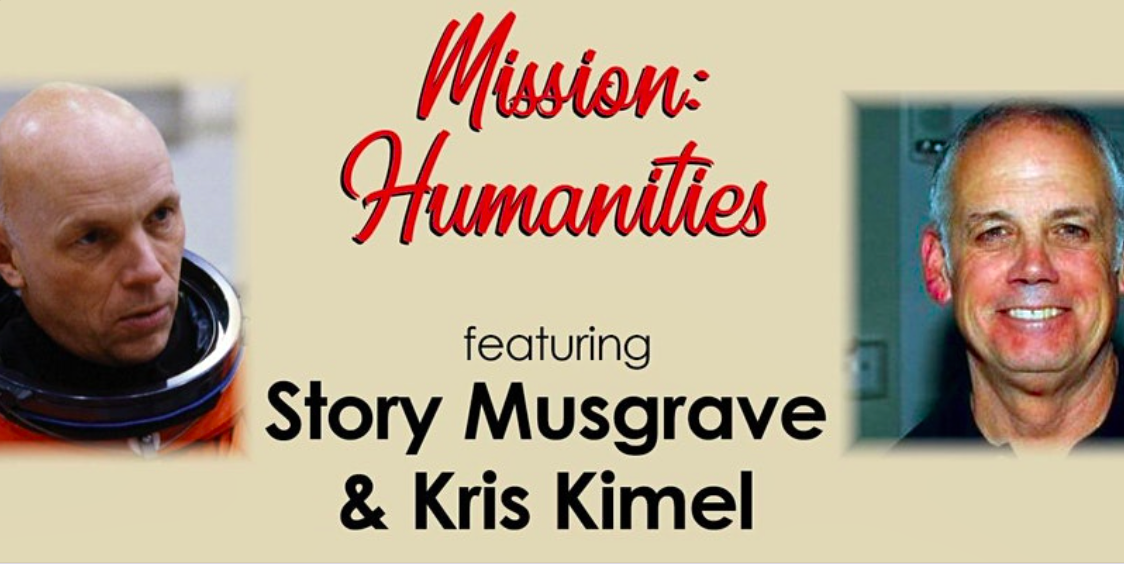 Location:
Gatton Student Center at the University of Kentucky - Worsham Theatre 160 Avenue of Champions Lexington, KY 40506