Location:
Jacobs Science Building, RM 321
"Race, Space, Place - Racial Capitalism & Appalachia"
The Symposium is open to all undergraduate and graduate students of all disciplines from all colleges and universities doing work pertaining to Appalachia. Registration is free for both presenters and registered attendees. The Symposium is intended to foster a supportive community of emerging scholars. This year's Symposium will provide an opportunity for students to network, collaborate, learn from each other's findings, and explore issues relevant to Appalachian communities. Students without previous presentation experience, undergraduate students, those students seeking feedback on ongoing research, and students creating performance or visual artworks related to Appalachia are strongly encouraged to participate.
FOR MORE INFORMATION: https://appalachiancenter.as.uky.edu/annual-research-symposium
CALL FOR PARTICIPATION: https://appalachiancenter.as.uky.edu/sites/default/files/CFP_GARC_Sympo…
ABSTRACTS DUE FRIDAY, FEBRUARY 3, 2023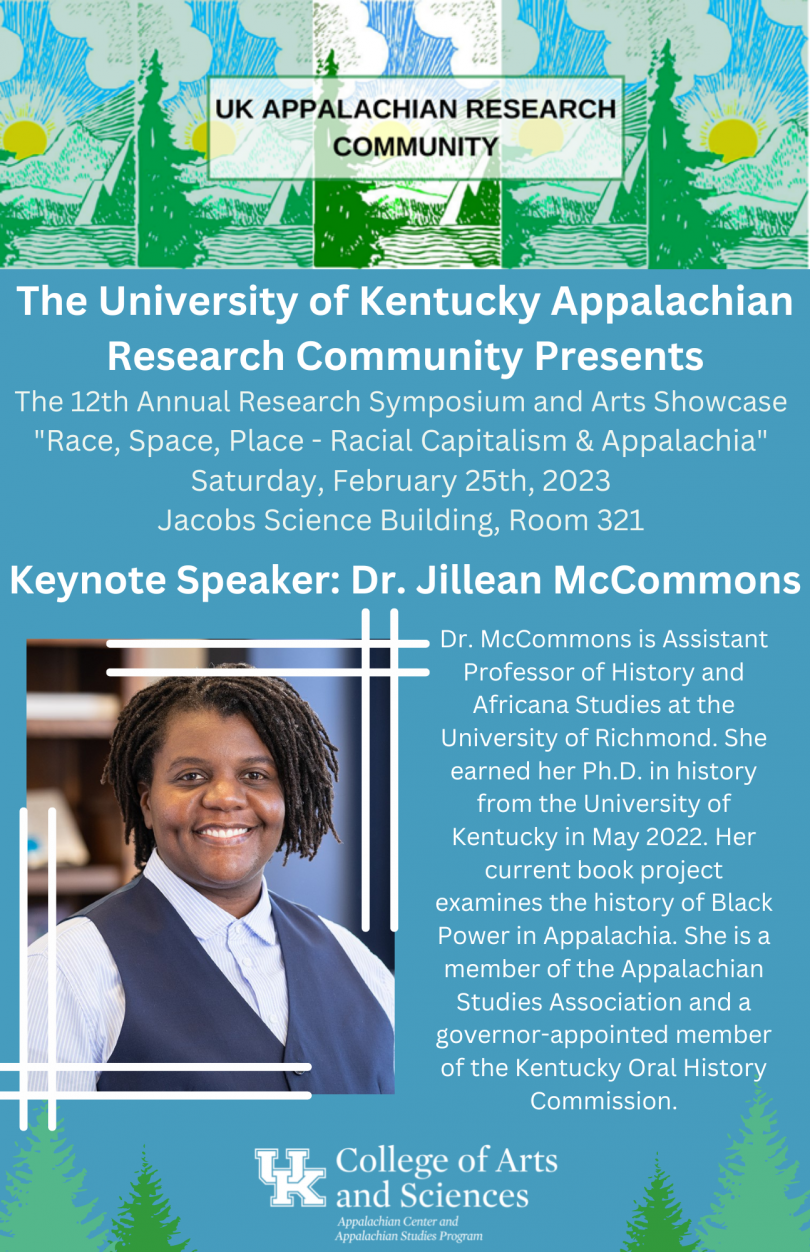 Type of Event (for grouping events):